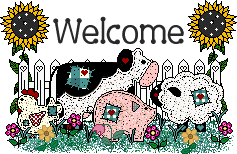 Click here for 2 minute video of our animals !
The Farm Report
December 4, 2014

This time of year, things are relatively quiet on the farm.
We are glad to be done with poultry for the season and we take great great joy in this season called winter. It is a season of relative rest, both for the earth and for us.
We are looking forward to the visit of all our sons and all 6 of our grandchildren the week after Christmas!
Jemima, one of our most faithful mama cows gave birth to her
12th(!!) calf this week. This little bull calf will be grass-fed beef for some very lucky customers in 2 years.
We will be taking some grown beeves, hogs, and lambs to the butcher on December 16th. If you would like to get in on ordering some bulk meat this winter, now is the time to give us a call.

Intern opportunities
Why Pasture-Raised Meats?
Chicken
Turkey
Beef
Lamb
Pork
General Store
Merchandise (non-food items)
Recipes & Tips
Prices & Schedule
Turkey Thawing
Chicken FAQ's
Around the Farm
Links

In the News
Where to buy our Jams
Where to buy our Soaps
Order Meats
Order Turkeys
Lamb Deposit
Order Soaps
Order Jams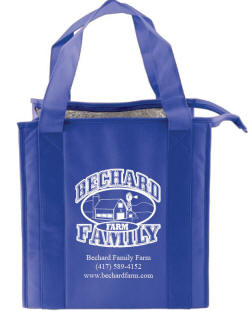 Perfect for farmers' market!
Get your own Bechard Family Farm insulated tote for only $6.00
and get $1.00 off every time
you buy from us!*

*Must bring bag.
Weather at the FARM


Click for weather forecast
Thank-you for visiting!
You are visitor number

Web site last updated 12-04-14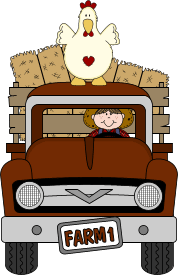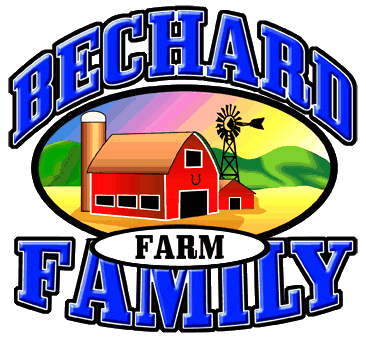 "And I will send grass in thy fields for thy cattle, that thou mayest eat and be satisfied."
Deuteronomy 11:15

Are you looking for healthy meats? If you are looking for an alternative to factory farmed foods, look no further! Come meet YOUR FARMER and see how YOUR FOOD is raised!
Welcome to Bechard Family Farm. Located in the Ozarks of southwest Missouri, our family is dedicated to producing the most nutritious
& delicious meats and foods possible. Our animals live peacefully on chemical-free pastures, never receiving medication, hormones, or antibiotics. Our meats are good for you, AND...they're delicious!
2014 marks our 15th year of providing healthy & delicious meats to families like yours! Thank you for trusting us with your business and for buying LOCAL foods !
We offer 5 different pasture-raised GMO-free meats: chicken, turkey, beef, lamb, and pork. The chickens and turkeys are sold on a pre-order basis. After our normal season (April-October), chickens are also sold here at the farm 'as available' throughout the year. Beef is normally available throughout the year and "bulk beef" (sides and 1/4's) is normally available in December and again around June/July. Lamb is most readily available in the early spring. Pork is available throughout the year and especially in the fall. Please call for details.
In addition to our delicious pasture raised meats, we offer freshly ground non-GMO whole wheat bread, twelve flavors of homemade jams, and a wide variety of handcrafted lye-soaps.
Our farm store is open Monday thru Friday, 10am to 6pm, Saturdays, 10am to 2pm. Our products are available for pick-up at the farm and on scheduled dates in the Springfield, MO area. If you're coming out to the farm, it's always good to call ahead to make sure we have what you're coming out for.
Thank you for trusting us with your business and for buying LOCAL foods !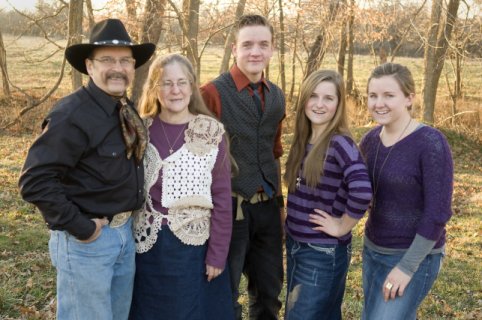 Meet the people of Bechard Family Farm and put a "face" to your farmer!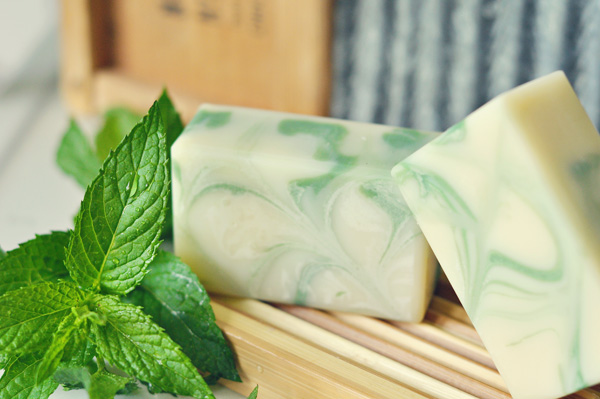 Spearmint Essential Oil imparts a fresh, crisp mint smell to this Spearmint Soap
Click on the picture to learn more.



Fertrell Dealer
Call Armand for your Fertrell needs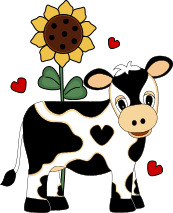 For a summary of our products, prices, & practices,
please feel free to print off our Newsletter!







Home About Us Meats Chicken Turkey Beef Lamb Pork Milk Baked Goods Jams Soaps
Recipes & Tips Prices & Schedule Around the Farm Contact Us Links Order Meats Order Jams Order Soaps
© 2000-2014, Bechard Family Farm
All photos, images, text, and wording are the exclusive property of Bechard Family Farm
and may NOT be used or reproduced without permission.