About Us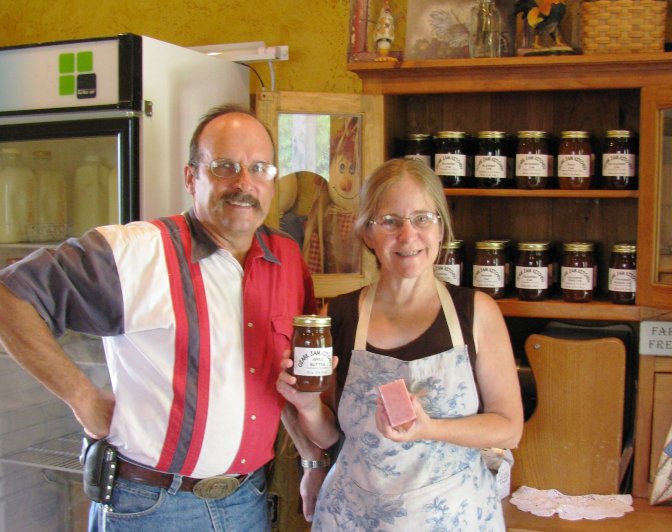 Hello! We are Armand & Teddi Bechard.
We hope this helps you put a "face" to your farmers. :)

For those who want to know about "us", we have been married for 36 years, have 7 children, 3 kids-in-law, and 8 GRANDCHILDREN!!!
When we moved to the farm in 2000, Teddi suffered from chronic debilitating headaches and weighed only 90# because her body was not being nourished. If we hadn't made the dietary changes we did by eating the healthy meats we are offering you, who knows? Teddi might not be alive today.
Now, this grandmother feels stronger and more energetic than she did 20 years ago!
Do you see why we believe so strongly in what we are doing? We are not just some guy with a few acres who wants to raise "grass fed beef" as a tax write off. Oh, no. It is much more than that.
We have another story about helping a family member take dominion over Type 2 Diabetes simply with healthy eating and walking. Ask us sometime. We would love to tell you about it.
We are excited to raise these same quality meats for families like yours. 2018 is off to a great start with all our beef, lamb, and pork already scheduled for the entire year. In a couple of weeks we will have the rest of our poultry schedule planned for the year as well.
We are thankful for your years of patronage that had made this kind of planning possible.
Please enjoy looking around our website to learn more about our farm and what we offer. Don't hesitate to contact us if you have any questions.
Contact Us