Lamb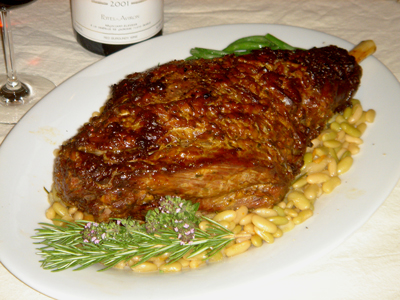 "We want you to know that the lamb we got for last weekend was
THE MOST AMAZING lamb we've had in the last 10 years we've done leg of lamb for Easter.
THANK YOU!" ~Melissa


Once you've tasted our pasture-raised lamb, you'll probably agree with most everyone else who has......."that's the best meat I've ever eaten!"
We harvest our lambs at just under a year old. The young lamb has a milder flavor than the mutton taste that comes from an older lamb. There isn't need for medication because these animals range freely on the pastures and are not confined tightly in a building or a feedlot.
We are able to sell lamb by the whole lamb, 1/2 lamb, and by the piece. Buying it by the piece is ideal for those who are a little unsure about buying lamb. But be warned. Once you try it......you'll be hooked!!
Be sure to check out our recipe page for some delicious lamb recipes. We have more here at home. Let us know if you would like some more lamb recipes.
We will be happy to talk with you about the different cuts available.
Our WHOLE LAMB is available for $8.85/pound and HALF LAMB is available for $9.25/pound, finished weights. Save $20 by ordering a WHOLE LAMB. Please see our order meats page for more detailed pricing.
We made a lamb roast the other day that was just "out of this world"!
It's official: We are now addicted to lamb!
E&J, Missouri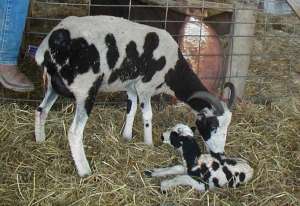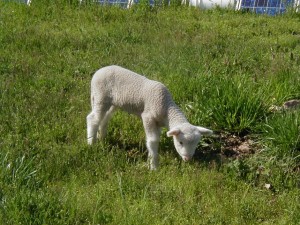 For a summary of our products, prices, & practices,
please feel free to print off our Newsletter!
Home About Us Meats Chicken Turkey Beef Lamb Pork Baked Goods Jams Soaps
Recipes & Tips Around the Farm Contact Us Links Order Meats Order Jams Order Soaps
© 2000-2017, Bechard Family Farm
You know it's not right to steal our images or words. Don't do it.