Why Pasture-Raised Meats?
Chicken
Turkey
Beef
Lamb
Pork
Recipes & Tips
Turkey Thawing
Chicken FAQ's
Around the Farm
Links
Where to buy our Jams
Where to buy our Soaps
Order Meats
Order Turkeys
Lamb Deposit
Order Soaps
Order Jams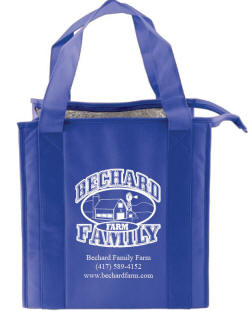 Get your own Bechard Family Farm insulated tote for only $6.00
and get $1.00 off every time
you buy from us!
(Perfect for Farmers' Market!)
Must bring bag.
Contact Us

You can contact us at:
Bechard Family Farm
13700 Athens Road
Conway, MO 65632
(Directions)
417-589-4152
Please call AFTER 7:30 AM, Thank you!
Our farm store is open Monday thru Friday, NOON to 4pm; Saturdays, by appointment (we are often gone to market).
Sunday is our day of rest and worship.
Our products are available for pick-up at the farm and on scheduled dates in the Springfield, MO area. If you're coming out to the farm, it's always good to call a/ to make sure we have what you're coming out for.
We are in Conway, Missouri, north-east of Springfield on I-44 at exit 113. It is only 35 minutes from the intersection of US-65 & I-44 to the farm.
After you get off at the Conway exit, take Hwy J east through Conway; continue on Hwy. J another 1.75 miles past the railroad tracks. As "J" bears left, go straight ahead onto the dirt road (which is Athens Rd.). 1/4 mile down on right.
This is a working farm, so please keep in mind that you will most likely encounter
construction, unfinished projects, active farming, mud (and "not mud") at any time.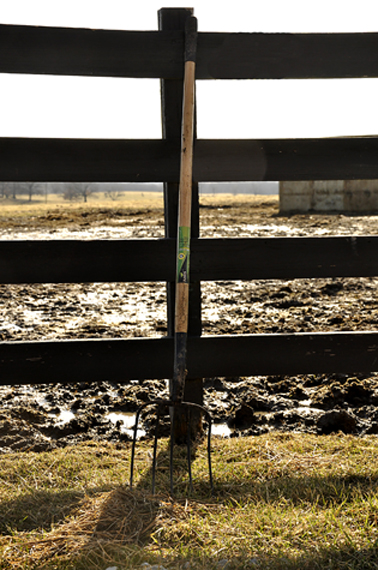 Home About Us Meats Chicken Turkey Beef Lamb Pork Jams Soaps
Recipes & Tips Around the Farm Contact Us Links Order Meats Order Jams Order Soaps
© 2000-2017 Bechard Family Farm